This brand identity was created for a local florist. Lilium's tagline, "the art of flowers", inspired me to create this gestural lily motif reminiscent of a dancer and a paintbrush. I chose a vibrant green and rich black to portray the sense of the luxury florist that Lilium is striving to be. This stationery suite consists of two letterheads, a double-sided business card, an envelope, and a notebook. Created in Illustrator and Photoshop.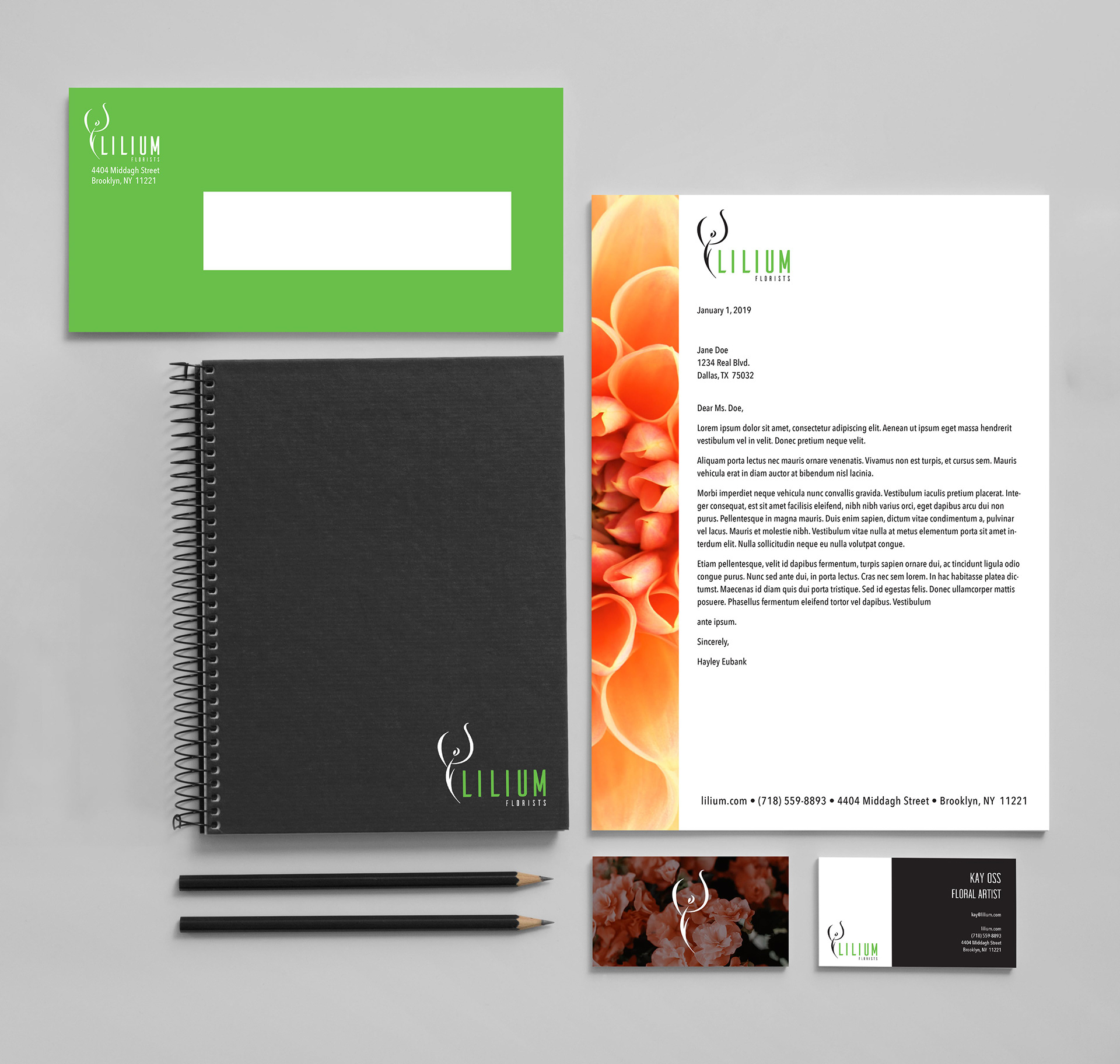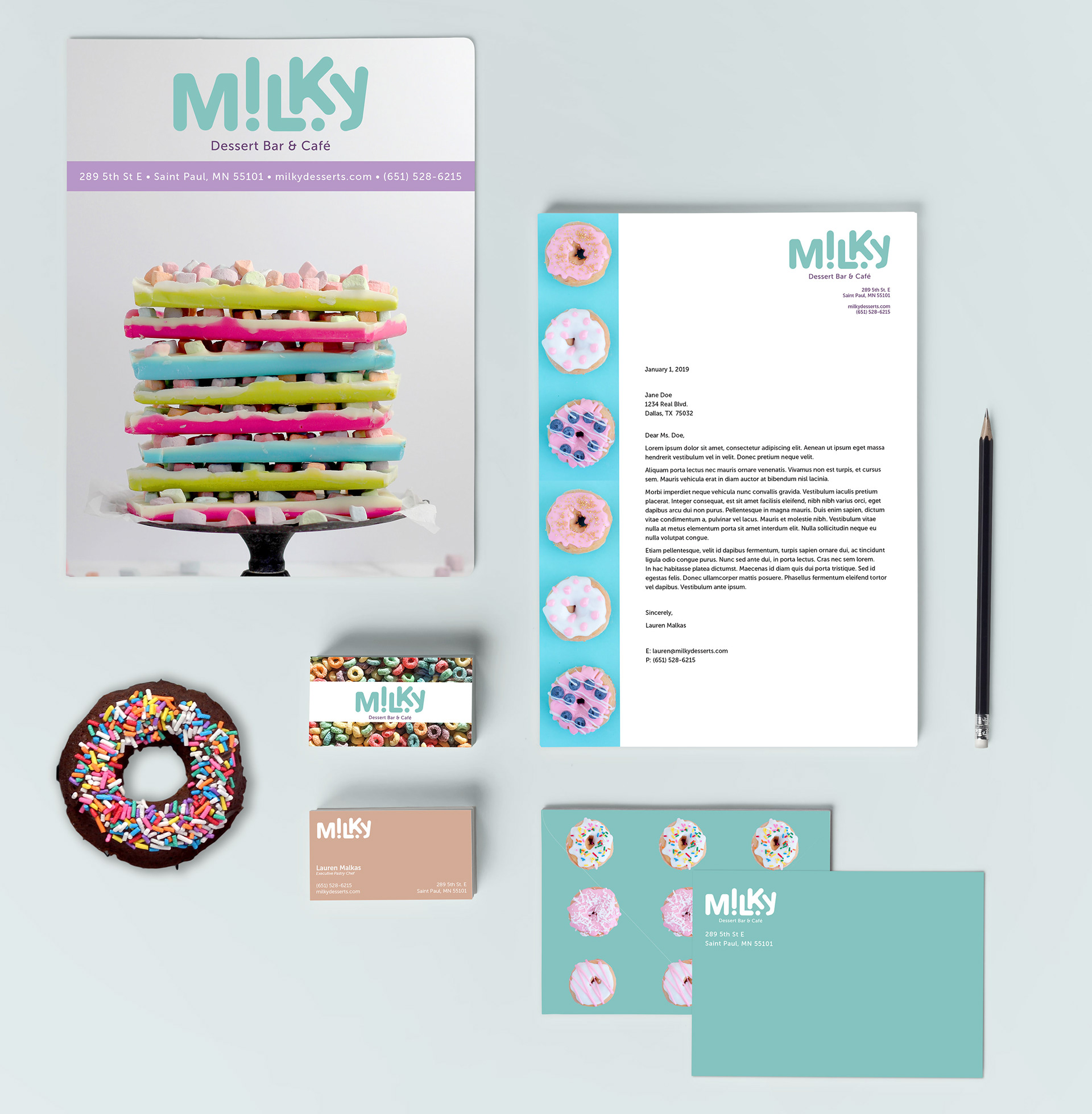 Bright colors and mouth-watering photography speak to this Milky Dessert Bar's attitude of fun and childlike wonderment. Featuring the brand's most popular confections, you really get a taste of what they're all about.
This stationery suite features the sophisticated blue of the Fox Hanx Custom Handkerchiefs brand and their signature art deco pattern. This silver pattern is featured on their best-selling handkerchiefs, and is carried throughout the major pieces of the brand. Clean and contemporary, these designs let the colors and patterns speak.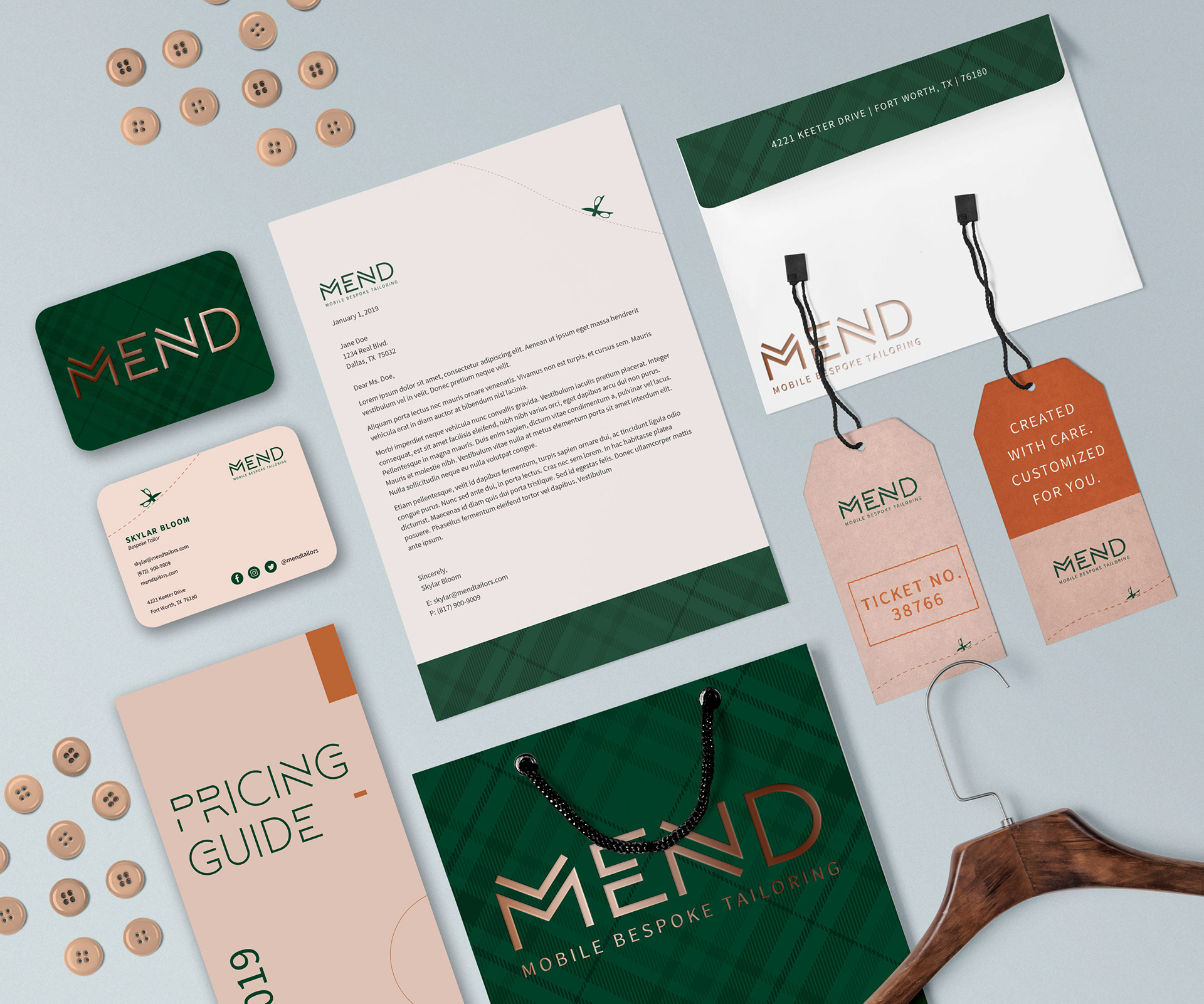 This suite features business cards, a letterhead, and envelope, a custom-printed bag, as well as individualized tickets for each order from Mend Mobile Bespoke Tailoring. The brand's signature plaid and brushed copper logo are featured on key pieces.
The stationery suite is a continuation of the Vice Pops brand featuring business cards, letterhead, and an envelope. All elements contain the brand's signature color and grunge texturing found through the entire identity. All three pieces incorporate the brand's ice pop icon in various ways.